The Flettner 2000 Ventilator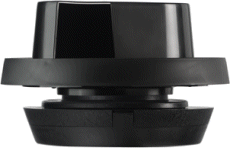 Known around the world, the Flettner 2000 has earned its place as the definitive wind-powered rotary ventilator. Highly respected for its sheer dependability and toughness the Flettner 2000 provides a cost-effective solution to the problems of excess heat and condensation. Thoroughly proven across a range of demanding applications ranging from cabins in the Antarctic to buses in the tropics, the Flettner 2000 remains a best-selling classic.
The Flettner TCX-2™ Ventilator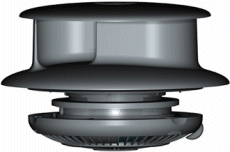 The Flettner TCX-2™ is the quite simply the world's most advanced wind powered ventilator. Designed using state-of-the-art computational flow dynamics, the Flettner TCX-2™ is very powerful. For any given windspeed the Flettner TCX-2™ achieves air extraction rates that are nearly twice those of the world famous Flettner 2000 (source MIRA). Not only that, the Flettner TCX-2™ is extremely reliable. Manufactured using only the highest quality materials and components, the Flettner TCX-2™ is designed to provide maintenance-free service year after year, after year.
(Images and text courtesy of www.flettner.co.uk)
At Drumack we only sell systems that meet our high procurement standards so you're guaranteed the highest quality products. Drumack are authorised stockists for Flettner Ventilators. Over counter sales, fitting and nation-wide sales available.
For more information and prices contact;
Cyril at Drumack – 028 295 71215
10 Drumack Road, Rasharkin, Ballymena, CoAntrim, BT44 8RF
Or John at Drumack – 028 9077 9077
86-88 Dargan Crescent, Belfast Harbour Estate, Belfast, BT43 9JP
Drumack Coachworks – Commercial Vehicle Bodybuilders