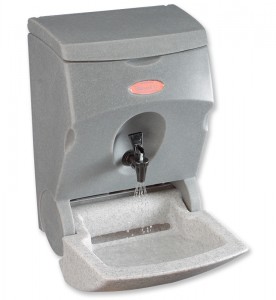 Vehicle hand wash units 24Volt by TEAL – £259 exc. vat
Robust hand washing unit manufactured by TEAL supplied by Drumack Coachworks.
Real hand hygiene is achieved under hot running water at the ideal constant temperature of 45°C +/-2°C. There are no messy twist taps to retain dirt and grease – just a simple Flipi-tap.
The TEALwash provides more than twenty twelve second washes, from each filling of the 5 litre water tank. It's easy to fill and empty with a large opening lid for a quick top-up with clean water. Close the bowl after washing and the waste water drains away.
(courtesy of TEALwash.com)
TW24  £259 exc. VAT
(12 Volt units available, this offer applies to 24 volt units only)
Only while stocks last
Contact James at Drumack Coachworks – 028 9077 9077
Drumack Coachworks – mobile hand washing units UK – TEALwash