TEALwash
Portable, hygienic, easy to use and easy to clean – the TEALwash wall mounted unit gives you hot water hand washing wherever you need it.
The TEALwash is available in four different configurations; two for motor vehicles – 12 or 24 volt, the 230V for mains operation and also the 110V for use with a generator.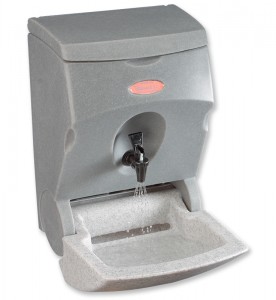 The robust and easy to clean TEALwash 12volt and 24volt hot water hand wash units are the prefect solutions for motor vehicles – for hand washing on the move!
The full range of TEAL products is available from Drumack Coachworks. For more information and prices contact Cyril on 028 295 71215 or email at sales@drumack.com
Weight                                   4.7kg (dry)
Width                                     300mm
Height                                    665mm (lid open), 485mm (lid closed)
Depth                                     360mm (bowl open), 220mm (bowl closed)
Capacity                                5 litre
Heater                                    220watt 20amp (TW12), 300watt 12.5amp (TW24). Plus thermal fuse protection
Power supply                      12V vehicle, 24V vehicle
Mounting options              Vehicle mounted
Washes per fill                     20 washes
Drumack Coachworks – Ballymena – N.I.