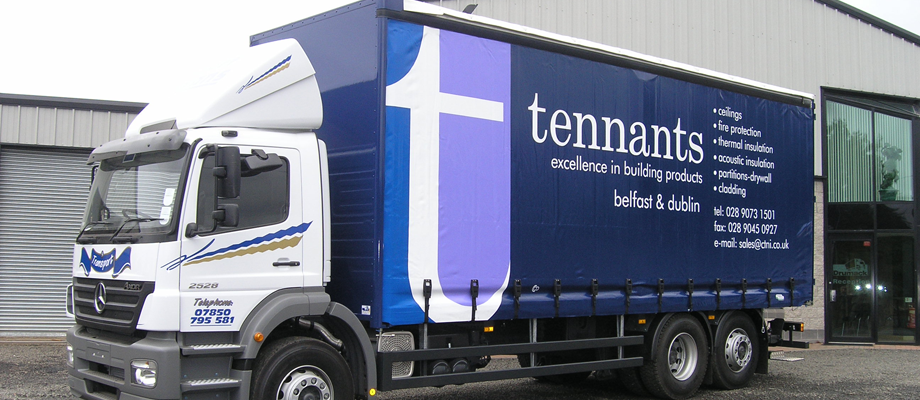 P9090021
Tennants Building Products are part of the Tennant Group of companies originally founded in 1797. In 1805 and 1810 Tennants established trading operations in Belfast and Dublin respectively.
The company enjoys a highly successful partnership with leading manufacturers of specialist construction Products, and since being established in 1997, Tennants Building Products have quickly become a key distributor serving specialist construction contractors throughout Ireland.
Now with an even wider range of products Tennants can supply materials and offer solutions for thermal and acoustic insulation requirements as well as passive fire protection to meet or exceed required building control standards.
Tennants also offer a highly comprehensive range of quality interior products from leading manufacturers of suspended ceilings, partitioning and drylining systems.
Exterior cladding applications are provided for with a range of architectural cladding systems available in metal, GRP and calcium silicate. A variety of fixing systems are also available.
The company is a NQA ISO 9001 registered company.